Rapper Lexii Alijai's Cause Of Death Revealed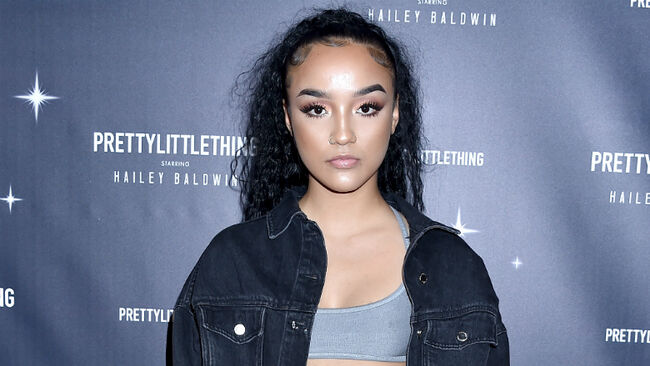 Lexii Alijai's cause of death has been revealed.
According to E! News, the up-and-coming rapper, who passed away on New Year's day at the age of 21, died as a result of mixed fentanyl and ethanol toxicity. The Hennepin County Medical Examiner's office told the outlet the manner of death is accidental.
Lexii's family members confirmed her death via Facebook earlier this month. "Your a real Legend🎼 if you know her or heard her music you'd feel chills😔," her cousin Raeisah Clark wrote. "Rest in paradise you'll never be forgotten!👼🏽 I'm so lost for words...my beautiful cousin with so much talent & Unique soul Lexii Alijai It's too soon."
A Minneapolis Police Department spokesperson told E! News at the time that authorities responded to a medical situation at a local hotel, where an adult female was found deceased.
Lexii, born Alexis Alijai Lynch, was a rising rapper, who was known for releasing remixes of popular songs by Drake, 2Pac, Nas, and more. She additionally dropped two full-length projects and had worked on a number of collaborations with top artists. One of her most notable collabs being with Kehlani on the "Love Language" singer's 2015 track, "Jealous."
Kehlani was one of the first artists to pay tribute to Lexii on Twitter, writing, "jus got the worst f**kin news ever. my heart is BROKE. F**K." She added, "it's hard to have so much faith in god and that everything happen for a reason cuz it's sh*t i can't imagine there ever being a reason for why bro [...] this sh*t was so much deeper than music that was my little sister."
Wale, Ella Mai, Ari Lennox, Bas and more also paid tribute to Lexii on social media.
Photo: Getty Images