Nicki Minaj's Brother Sentenced To 25 Years To Life For Child Rape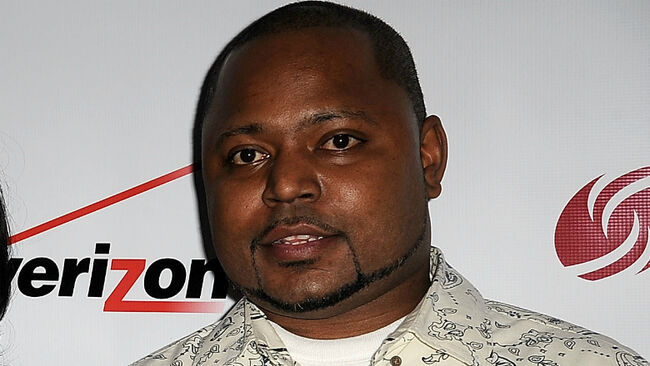 Nicki Minaj's brother, Jelani Maraj, was just sentenced to 25 years to life in prison following the guilty verdict in his child rape trial, TMZ reports.
According to the outlet, Judge Robert McDonald issued the sentencing in a Long Island courtroom on Monday (January 27), more than two years after Jelani was found guilty of predatory sexual assault against a child (his 11-year-old stepdaughter) and endangering the welfare of a child in November 2017.
At the time of the verdict, the Nassau County D.A. told TMZ, "We hope that today's verdict will help the family in the healing process."
Jelani's 2017 trial lasted less than three weeks. Despite claims made by her brother's defense team, Nicki never took the stand to testify. She did, however, reportedly visit her brother while he was locked up. Sources told TMZ at the time that she went to support her mother.
Back in August 2018, Nicki's mom, Carol Maraj, sat down for an interview with the "Hip Hop Hood Report" and shared her thoughts on her son's case, including her belief that he wasn't given a fair trial.
"For a high profile case such as this, in my opinion, why didn't Nassau County put these jurors away, sequestered somewhere so that a child's father, a mother's son would get a fair trial?" she asked. "Why didn't they do that…and make sure that this case was going to be tried fairly."
Carol cited the court's inability to control the jurors' discussions of the case outside of the courtroom as one of the many reasons her son's fate was sealed even before his trial began. "One of the jurors said, 'I can't wait to see his face when I bring him in guilty,' and 'that bastard this,' people were talking," she recalled. "They totally ignored the evidence that there was no evidence to prove this man guilty. So they went by their own mind, by their own feelings, and they already had him guilty way before the trial ended."
In addition to calling the case a "witch hunt," Nicki's mother claimed that prosecutors used "inconclusive DNA evidence," and Nicki's nonappearance in court to convict her son. "We have the affidavits to prove that they were busy talking about his sister, why didn't she take the stand, that means that he's guilty," she said. "If his sister didn't show up [they thought] that means he was guilty."
Jelani's stepdaughter took the stand in 2017 to testify that he'd raped her in their home while he was married to her mother.
Photo: Getty Images