Jessica Simpson Shares Photo From Backyard Where Kobe Bryant Crash Occurred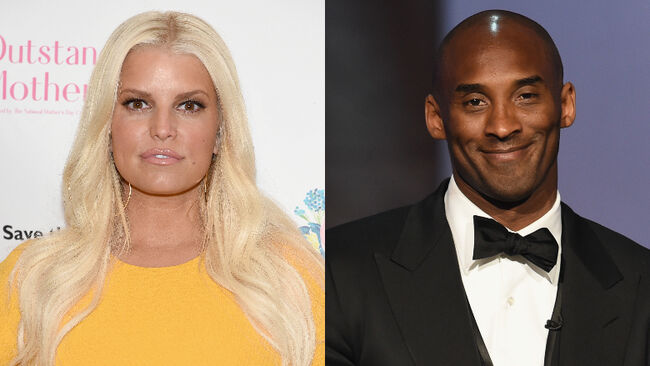 Jessica Simpson and Eric Johnson saw the aftermath of the helicopter crash that killed Kobe Bryant, his 13-year-old daughter, Gianna, and seven other passengers on Sunday (January 26).
Taking to Instagram on Monday (January 27), Jessica shared a photo of what she and her husband saw moments after the devastating incident.
"Eric took this photo from our backyard right after the accident happened where Kobe, his daughter, and other beautiful souls were lifted up to be with God for eternity," the business mogul captioned an image of clouds with dozens of beams of light shining through them over the area where the crash occurred. "We could see the emergency helicopters flying over our house and I felt the loss. I felt the power in the sky of the heavens parting to make room for the greatest of angels to rise."
"My heart is completely broken for all the families and loved ones left behind trying to make sense of things in this tragic moment," Jessica continued before addressing Kobe's wife. "Vanessa, you are the woman and wife that championed your husband to greatness. My prayers are constant for everyone affected by this impactful loss. 💚"
While the crash remains under investigation, early reports suggest that heavy fog was possibly to blame for the tragic accident.
Along with the Bryants, the victims of the crash include mother and daughter Sarah & Payton Chester, girls' basketball coach Christina Mauser, college baseball coach John Altobelli, his daughter Alyssa Altobelli and wife Keri Altobelli, and the helicopter's pilot Ara Zobayan.
Photo: Getty Images